Take Charge Of Your Financial Future
Attorney Dean Reed wants to improve your financial situation. Whether you need to file for bankruptcy, need to receive Social Security Disability benefits, or fight for compensation after an injury, contact Dean A. Reed, P.A. today.
Bankruptcy Attorney in Central Florida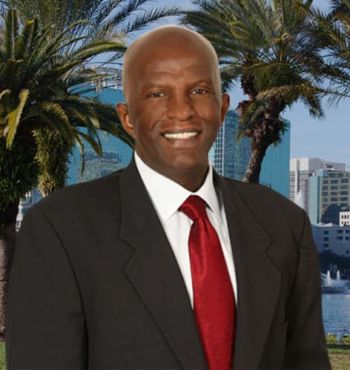 Dean A. Reed
Attorney at Law
As a veteran of the United States Army, Attorney Dean A. Reed knows full well what it is like to passionately fight for the futures of the people in his community. Mr. Reed earned his Juris Doctor from the University of Florida Levin College of Law over 25 years ago. There is no bankruptcy, SSD, or personal injury case that is too big or too small to handle. Contact Attorney Dean Reed today in Altamonte Springs, Florida today for a free consultation.
MORE ABOUT MR. REED
Why Work With Attorney Reed?
Compassionate
As someone who filed for bankruptcy right after college, Attorney Reed has real-life experience with bankruptcy and can help you seek a plan that you can benefit from.
Experienced
Attorney Dean Reed has over 25 years of experience in the legal field. If you are facing personal injury, SSD, or bankruptcy issues, turn to someone that you can trust.
Collaborative
To better serve you and your loved ones, Mr. Reed will work closely with you so that he can better understand your situation and seek a solution that fits your needs.
Helpful Information
Recent Blog Posts
July 19, 2022
"Credit Repair" Is Something You Can Do on Your Own.
The term "Credit Repair" has been used a lot lately and some companies are offering it as a service, for a fee of course.
Read More
Start Your Path
Toward Debt Relief
Filing for bankruptcy does not have to be an embarrassing task to endure. In fact, it can open the door to a plethora of options when building your financial future. Bankruptcy attorney Dean Reed has been assisting Central Florida families for over 25 years and is here to help you and your with a matter of bankruptcy issues including Chapter 7, Chapter 13, foreclosure defense, and more. Get in contact with Attorney Dean Reed in Altamonte Springs, Florida today and schedule a free consultation of your case.
Many people can benefit from Social Security Disability and Veterans Disability. As a veteran, Attorney Reed is passionate about helping those who need more support to live a happy life. Attorney Reed also fights for the financial compensation that you deserve after falling victim to a personal injury. To get started on building a better future, contact Dean A. Reed, P.A. today in Altamonte Springs, Florida today for a free consultation. He provides representation for the entire area of Central Florida to include Orange County, Osceola County, Seminole County, Volusia County, Lake County and Bravard County.